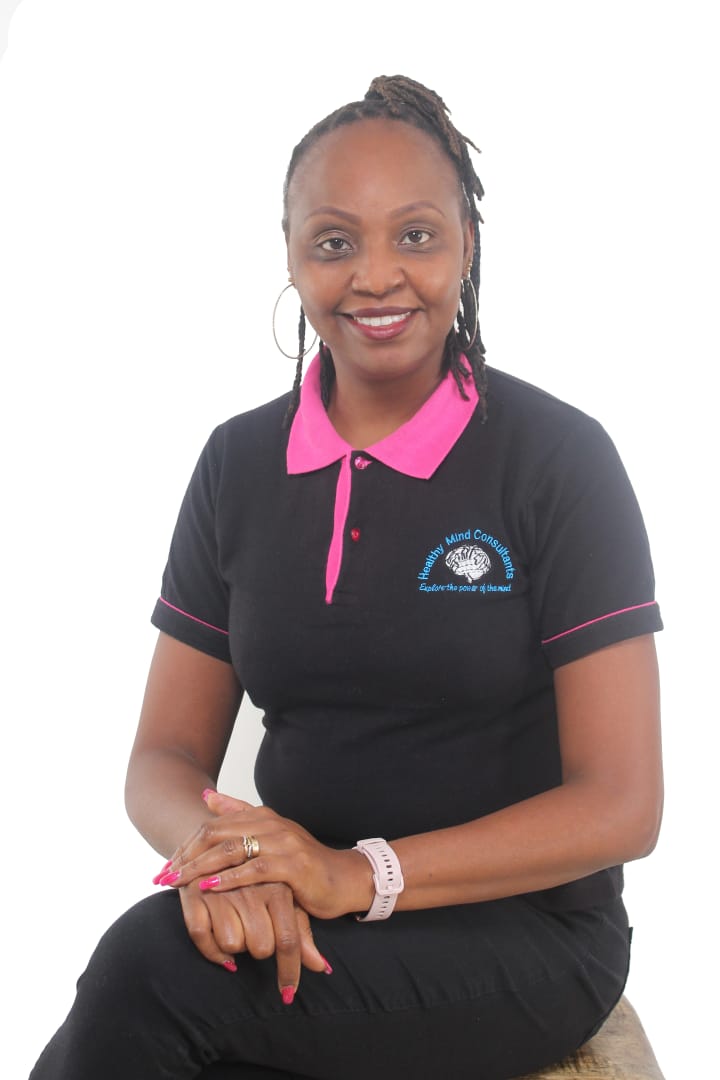 Dr. Mucheru Wang'ombe, Eva Monique Wanjeri holds a Bachelor of Medicine and Surgery (2001) and a Masters of Medicine in Psychiatry(2006) from the University of Nairobi.
She is a mental health specialist who runs Healthy Mind Consultants.
She has interest in Addiction psychiatry, adolescent mental health & Family psycho education . Disorders such as attention deficit hyperactivity disorder, conduct disorder , conversion disorder, depression, anxiety, schizophrenia , bipolar mood disorder and substance related disorders are an integral part of her practice.
Dr. Mucheru Wang'ombe, Eva Monique Wanjeri aims at providing holistic approach by involving other medical specialist and psychologists in patient care at her one stop shop,  Healthy Mind Consultants.
Associates
Healthy Mind Consultants has 2 other psychiatrists who are duly registered with Medical Practitioners & Dentists Council involved in the the day to day running of the practice.
Membership to professional organizations
Africa Region Vice President, World Association for Psychosocial Rehabilitation (WAPR). Board Member (2018-2021) www.wapr.org
Founder member &Board Member, Kamili Organisation (www.kamilimentalhealth.org)